Cradle Song
Written, produced and directed by Celeste Chaney
Convinced her dead father is visiting her infant son, a sleep-deprived new mother struggles to maintain her sanity and sense of identity as she confronts a family legacy of pain and mental illness.
Coming to film festivals in 2020.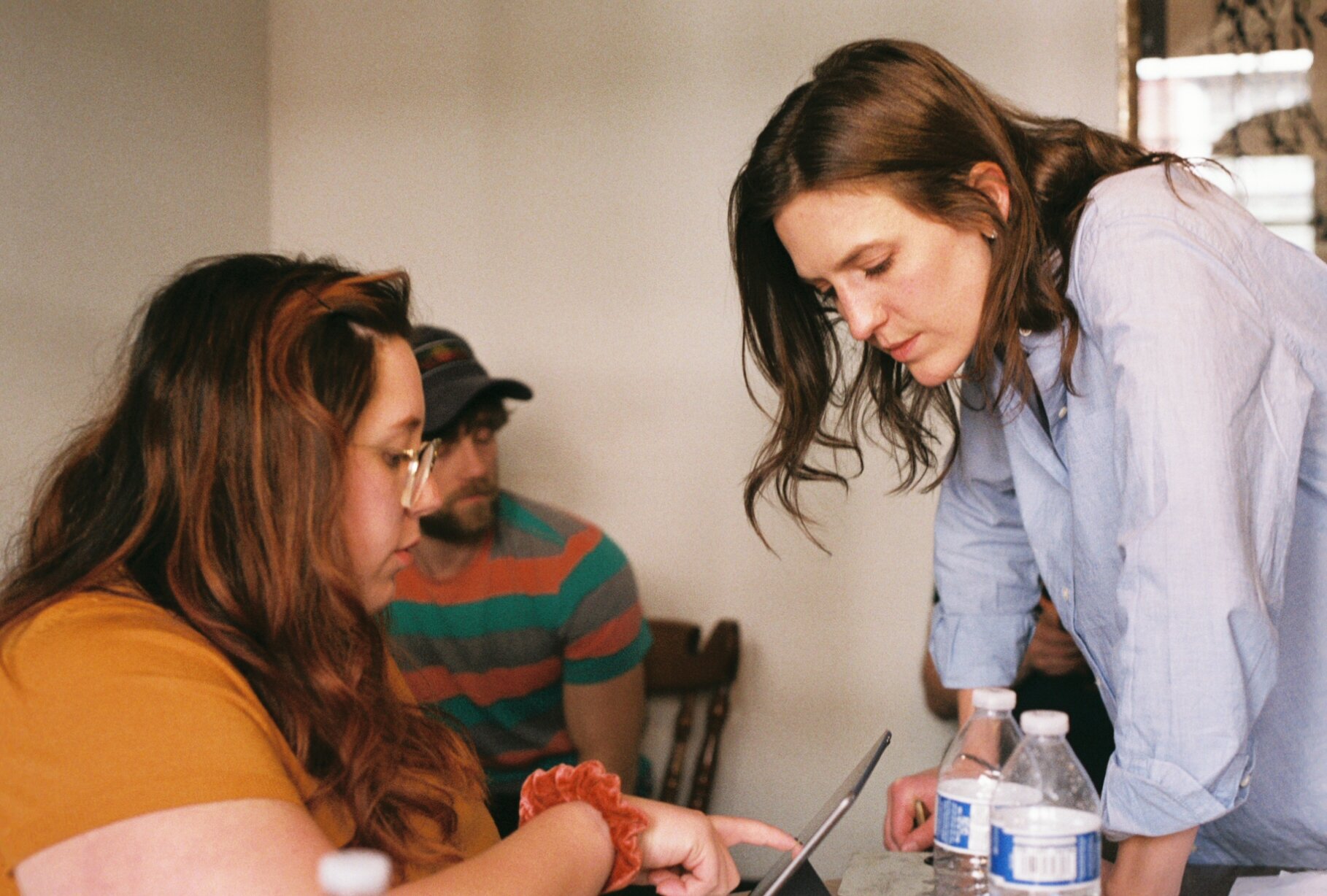 Why This Story?
While many people have heard of postpartum depression, postpartum anxiety is rarely discussed, even though it afflicts almost twice as many new mothers.
Women are told that becoming a mother is the best thing that will happen to them, and yet, in those first few weeks and months of their child's life, many women struggle with severe sleep deprivation, inexplicable heart racing, irrational fears, even memory loss. Many feel that they are losing themselves and their grip on reality.
Cradle Song will serve as a different narrative about new motherhood, one that takes Tully a step further, and raises awareness about mental health, postpartum wellness and new parenthood.
*This film still needs to be colored. Stills have not been color corrected.
CAST
Mira: Ash Santos
Andy: Brandon Ray Olive
Joy: Kim Davis
Roger: Shawn Stevens
Elijah: Alice McBride
CREW
Director of Photography: Everett Fitch
Production Designer: Meg Cabell
Composer: Gene Micofsky
Editor, Audio & Sound Design: Alexander Woods
Costume Designer: Anna Hayes
Make Up: Marki Hinkle
Assistant Director: Rylee Syme
Gaffer: Jonathan Tinsley
Key Grip: Andreas Petker
1st AC: Mikkel Richardson
Visual Effects: Jake Hart
Camera Assistant: Jonathan Ramanujam
Digital Imaging Technician: Davey Davis
Script Supervisors: Mauri Love Hansen, Zach Johnson
Production Assistants: Cailey Chaney, Spencer Turner, Haley Wilker
2ND UNIT
Director of Photography: Kelsie Moore
Gaffer: Alek Sabin
Thank you to everyone who made this film possible.